If you are preparing for a labour disruption, major event, or developing your company Security Plan, contact our  specialists for a free consultation. We have the experience you require to adequately protect your assets.
---
Technical Security is the planned, systematic approach to protecting your physical assets through technology.
 Northeastern is a leader in creating complete enterprise-wide solutions that can be customized to exceed your needs.
---
Mobile Response services can be an excellent supplement to your existing guard services, or a cost-effective solution to securing your facility after hours.
---
Identification Systems & Supplies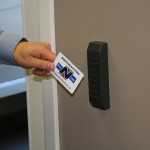 An effective and proven process of access control is a well planned and well managed site-wide Identification System, or ID System.
---
When choosing an Investigation firm to handle your needs, you must ask yourself "Is this company experienced, confidential, reputable and properly licensed?  Do they have MY needs in mind, and will they present a non-biased approach to my investigation that will have legal credibility?"